Day Trip Itineraries for Two Incredible Texas Cities
Sponsored by Visit Lubbock and City of Cedar Park
Got a case of cabin fever? Plan a weekend getaway at one of these unexpected Texas destinations. Lubbock and Cedar Park offer the space to explore and travel safely. Whether you're a music fan, outdoor adventurer, or wine connoisseur, check out our one-day itineraries that feature something for every stir-crazy travel enthusiast.
Lubbock
Things to do
Stand-up Paddleboarding on Dunbar Historic Lake (Canyon Lake Drive)
SUPlbk hosts a variety of classes and events, including Intro to SUP (stand-up paddleboarding), yoga, and twilight paddle.


The Buddy Holly Hall of Performing Arts and Sciences (1300 Mac Davis Lane)
Opening in the fall, this world-class performance venue will serve as the cornerstone for downtown revitalization. Visitors will experience Broadway-style shows, ballets, and performances from nationally-acclaimed artists. This venue is steps away from Lubbock's Art District for the complete experience of the arts in the "Hub City" with galleries and a brewery nearby. 


4ORE! Golf  (6909 Marsha Sharp Fwy)
Practice your golf swing at a state-of-the-art, climate-controlled tee box at 4ORE! Golf. Visitors can play nationally acclaimed golf courses with their family and friends while enjoying food and drinks from the sports grille.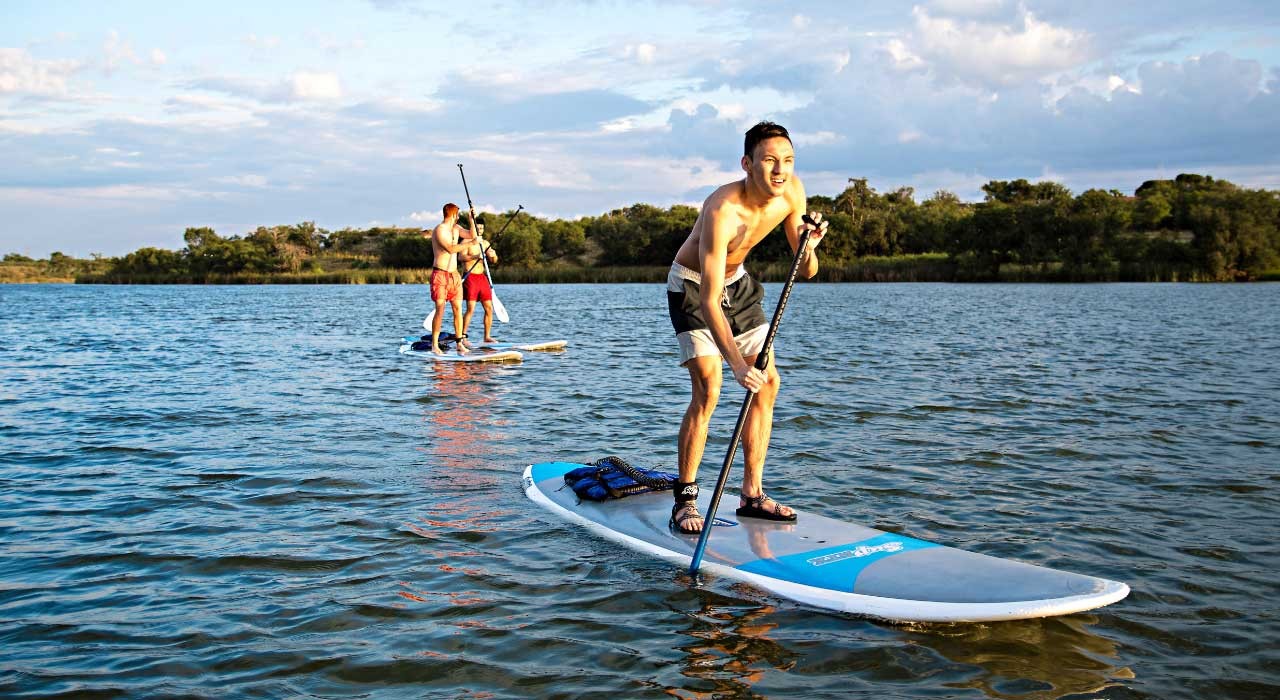 Stand-up Paddleboarding on Dunbar Historic Lake
What to eat
Cocina de La Sirena (2610 Salem Ave.)
The Latin-inspired menu features a variety of tapas and eclectic tequila cocktails. Enjoy braised short rib sliders on the restaurant's outdoor patio.


Burklee Hill Vineyards (1109 Broadway Ave.)
This new, family-owned winery, bistro, and tasting room is located downtown in the historic Kress building. Try the shareable shishito peppers or a ten-inch round "pizzette," topped with garlic-infused oil, sliced tomato, prosciutto, and mozzarella cheese.


The Brewery LBK (1204 Broadway St. #104)
Located in the historic Pioneer Building downtown, this local favorite was chosen as one of the Top 15 Brewpubs in the country by USA Today in 2020. Its craft beers are brewed with seasonal and local ingredients.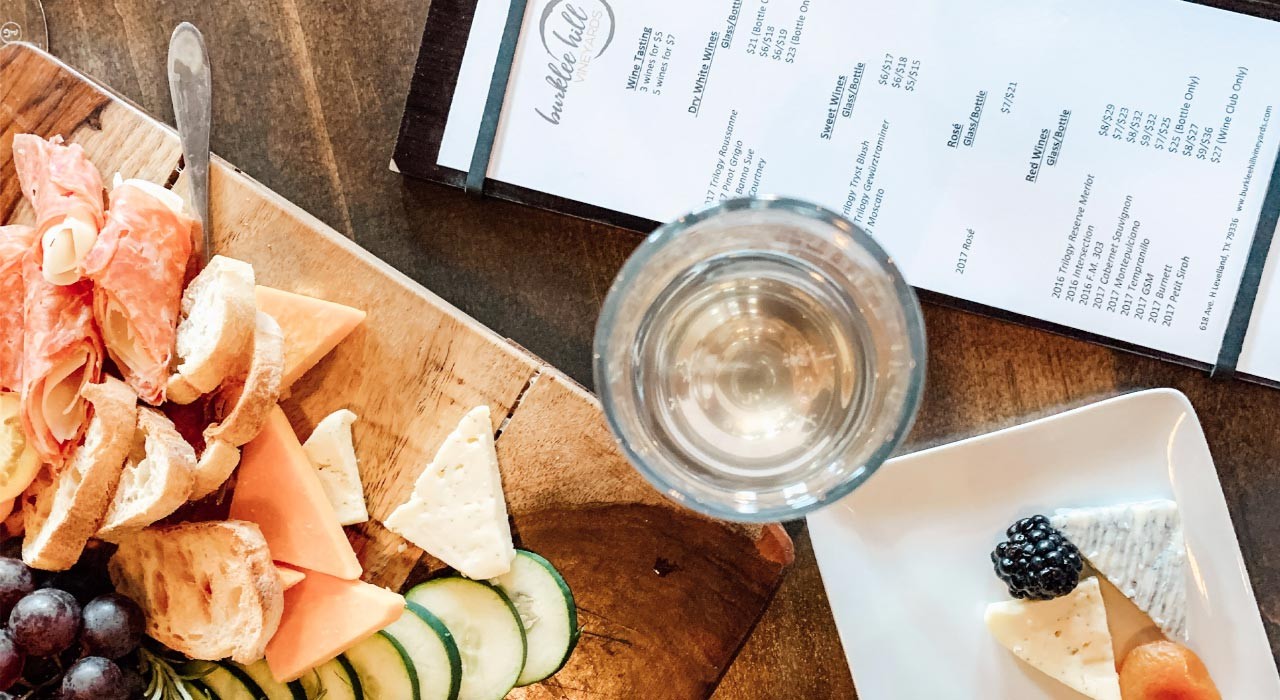 Burklee Hill Vineyards
Where to stay
Pioneer Pocket Hotel (1204 Broadway St. #103)
The first and only of its kind in Lubbock, this high-end hotel is fully automated, from booking to receiving your room's access code. This boutique hotel is located in downtown Lubbock with easy access to Texas Tech University, Lubbock's local art and music scene and two area wineries. 


Cotton Court Hotel (1610 Broadway St.)
Opening this October, this full-service, boutique hotel is modeled to resemble a cotton gin as a nod to Lubbock's agricultural roots. It is a short walk away from the Depot District, which has shops, restaurants and nightlife.


Overton Hotel and Conference Center (2322 Mac Davis Lane)
Stay at Lubbock's premiere, luxury hotel and event center. As the only AAA Four Diamond Hotel in West Texas, the Overton impresses with its luxurious accommodations and large event space. Not to mention, the Pecan Grill serves mouthwatering food and drinks for patrons.  
Cedar Park
 
Things to do
Brushy Creek Regional Trail and Lake (3300 Brushy Creek Road, Cedar Park)
Wildflowers and shady oaks line the 6.75-mile trail that wraps around Brushy Creek Lake. If the tranquil lake calls you, rent a kayak and admire the serenity from the water.


Haute Spot Venue (1501 E. New Hope Drive)
Listen to live music at this outdoor concert venue to social distance safely. On select nights, there will be tasty food trucks.


Lake Travis Zipline and Waterloo Adventures (14529 Pocohontas Trail, Volente)
Ride on a zipline up to 2,800 feet long over sweeping canyons and towering oak trees, with a final line launching you off of a 20-story-tall cliff. Waterloo Adventures is a floating water park with obstacle courses and a private island getaway (Adventure Island).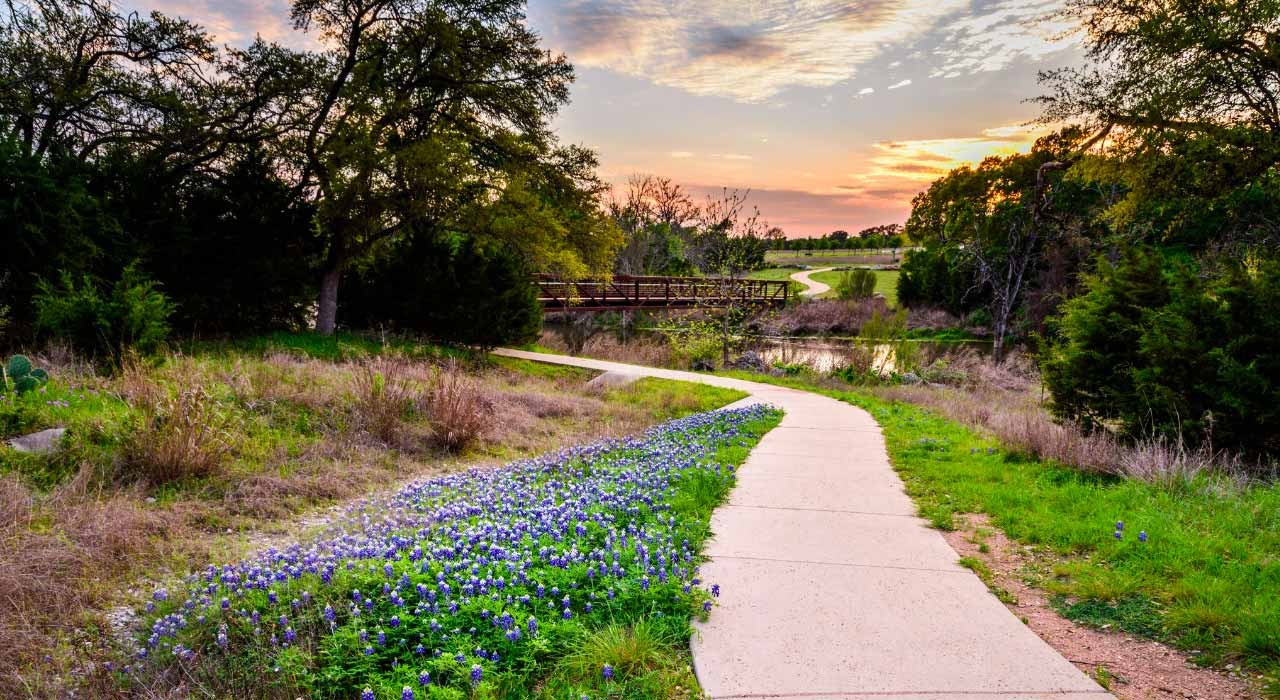 Brushy Creek Regional Trail
What to eat
Whitestone Brewery (601 E. Whitestone Blvd. #500)
This taproom serves high-quality craft beer, perfect for unwinding after a long day on a dog-friendly patio. Two great options are Long Gone Blonde Ale or the Moondog, an imperial stout with toasted coconut and figs. Food trucks are available on select nights.


Red Horn Coffee House and Brewing Co. (13010 W. Parmer Lane #800)
Get the best of both worlds with house-roasted coffee and house-brewed beer. Red Horn also locally sources baked goods, charcuterie, cheeses, and kombucha.


The Grove Wine Bar (1310 E. Whitestone Blvd. #500)
This bar and kitchen is affordable, yet sophisticated with something for every taste bud (try the mix-and-match bruschetta!). Even better, there's lots of outdoor seating.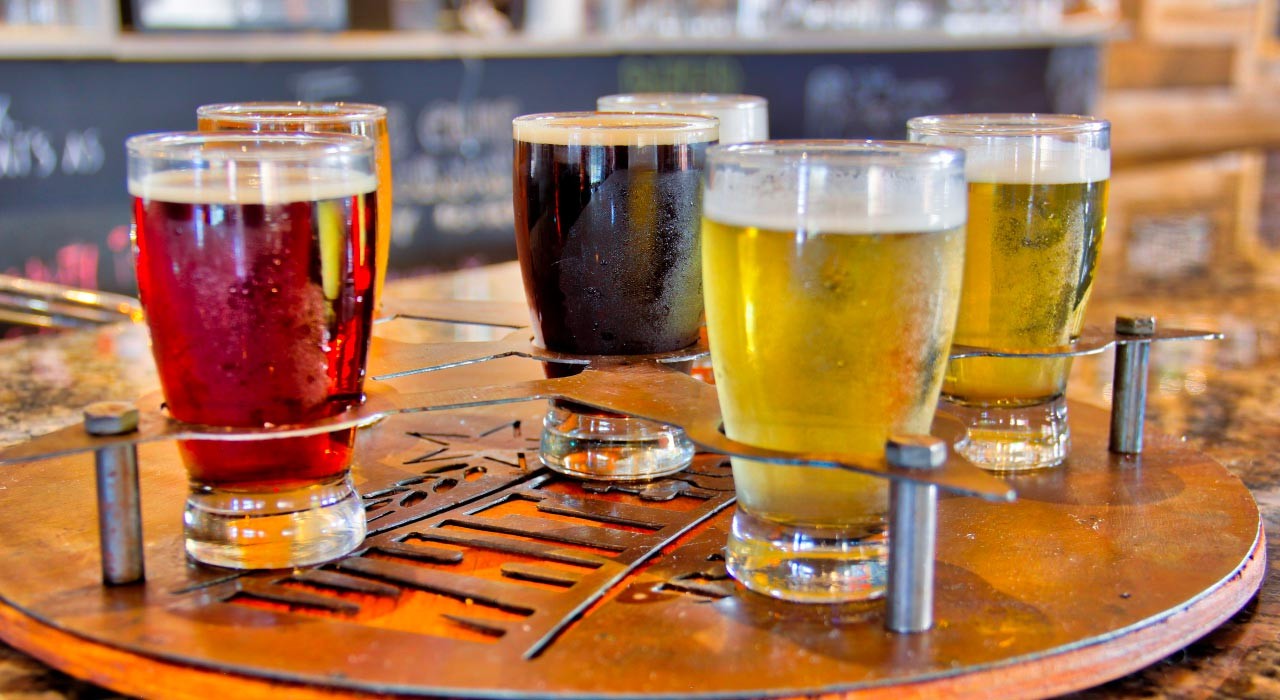 Whitestone Brewery
Where to stay
Comfort Suites (900 Arrow Point Drive)
New to Cedar Park, this pet-friendly hotel has easy access to the highway and includes free Wi-Fi.


SpringHill Suites (1110 Discovery Blvd.)
Equipped with smart TVs and a pool, this hotel is more than its luxurious amenities. It is walking distance to dozens of restaurants.


Hyatt Place (1315 East New Hope Drive)
If a hearty breakfast is a must to start your day, then stay at Hyatt Place. Its breakfast bar is stocked with fresh eggs, crispy bacon, and fluffy pancakes.

From music and art to eclectic foods and craft beer, Lubbock has something for every visitor. Get your free Visitor's Guide for ideas on how to make the most of your Lubbock vacation.

Whether you're a nature lover looking for a place to find your stride in the great outdoors, or a brewmaster who prefers to raise a toast-worthy pint indoors, this Hill Country find is the perfect weekend destination to catch your kind of fun.  
Many travel destinations have implemented COVID-19–related restrictions. Before making travel plans, check to see if hotels, attractions, cruise lines, tour operators, restaurants, and local authorities have issued health and safety-related restrictions or entry requirements.