AAA Travel
The Island of Kauai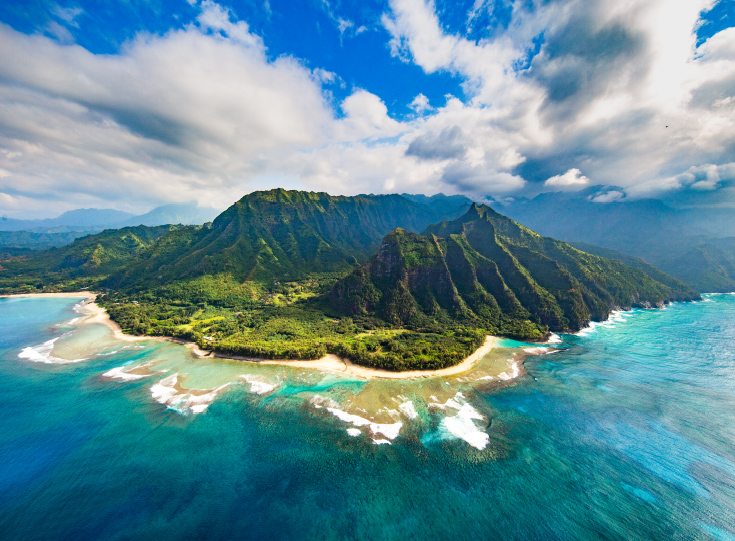 This island of Kauai has everything from sandy beaches and lush jungles to stunning mountain ranges and rugged cliffs. You'll never run out of things to do on Kauai, from swimming and sunbathing to hiking and zip lining. So, if you're looking for a tropical getaway that has something for everyone, Kauai is the perfect destination.
Kauai hotels and resorts
The resorts in Kauai have a lot to offer visitors. Many of the resorts are located on the beach, and they offer swimming, sunbathing, and surf lessons. The resorts also offer hiking and zip lining tours, as well as golfing and spa services. So whether you're looking for a relaxing vacation or an adventure-filled getaway, the resorts in Kauai have something for you. Here you can search all Kauai hotels and resorts or check out some of our top picks for the best resorts and hotels in Kauai.
Featured Kaua'i hotels and vacation packages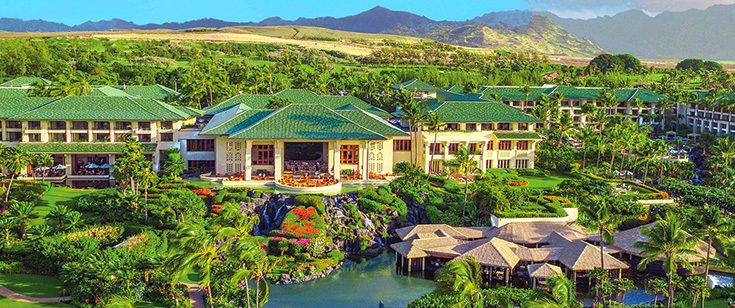 Grand Hyatt Kauai Resort and Spa
This luxurious resort located on Kauai's sunny south shore. The resort offers an 18-hole golf course, multiple restaurants, and the Anara Spa.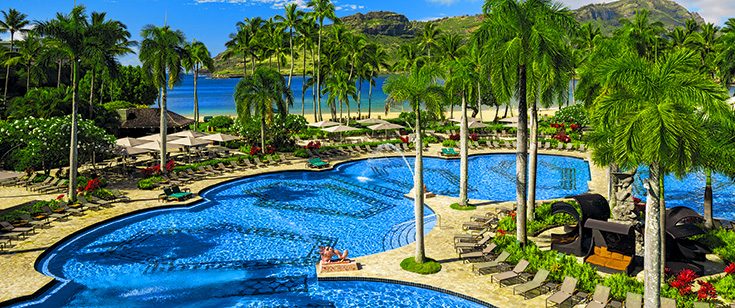 Royal Sonesta Kauai Resort Lihue
Located on Kauai's beautiful Kalapaki Bay, the resort offers 800 acres of majestic waterfalls, blue lagoons, and lush tropical surroundings.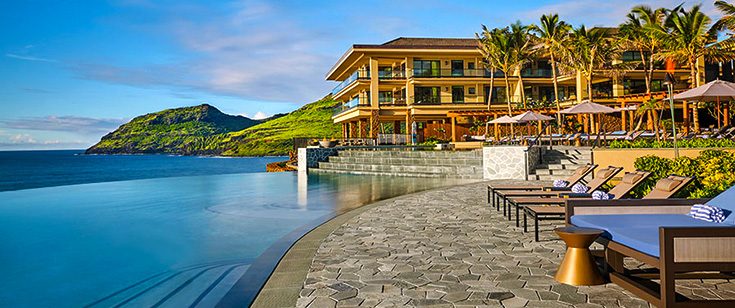 Timbers Kauai Ocean Club & Residences
Set on Kauai's sunny south shore, the resort offers luxurious 2 to 4-bedroom residences offer expansive living spaces, private lanais, and panoramic views.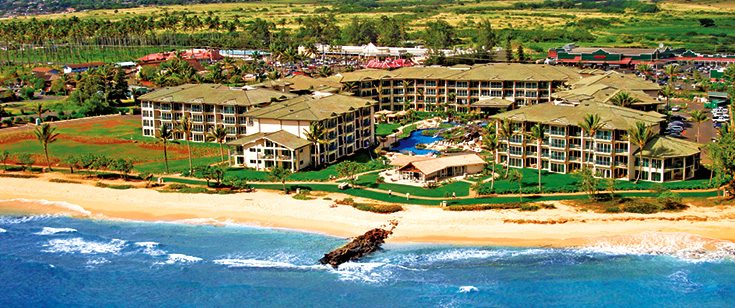 Waipouli Beach Resort & Spa Kauai by Outrigger
The resort offers beautiful views of the nearby mountains and the Coral Sea. Guests of the resort can enjoy a variety of activities such as swimming, kayaking, and stand-up paddle boarding.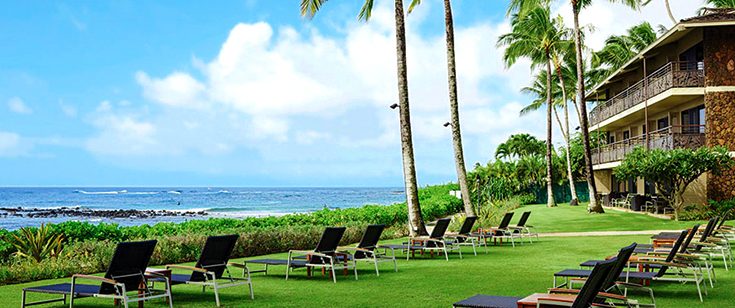 Ko'a Kea Hotel & Resort at Poipu Beach
Located on Kauai's sunny south shore, the resort offers Kauai's closest accommodations to the waterfront with 121 well-appointed guest rooms and suites.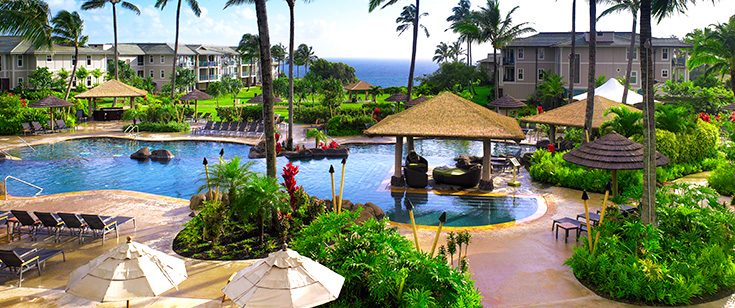 The Westin Princeville Ocean Resort Villas
Located in the heart of Kauai's stunning North Shore, the resort offers guests easy access to Anini Beach and is perfect for swimming, sunbathing, and relaxing.
Kauai vacation packages
Kauai is the oldest island in the Hawaiian chain and is renowned for its natural beauty. With its sea cliffs, emerald valleys, waterfalls, and sea caves, Kauai's coastline is a paradise for outdoors enthusiasts. The island's two main towns, Wailua and Kapaa, are located on the Coconut Coast and offer a variety of shops, restaurants, and activities for visitors. And because Kauai is home to migrating humpback whales during the late winter and early spring, whale watching is a popular activity among tourists.
When you book a vacation package to Kauai, you can expect discounts on hotels, flights, and car rentals. You may also find that booking multiple aspects of your vacation at once can save you even more money. Whether you're looking for a relaxing beach vacation or an action-packed adventure, there's a Kauai vacation package that's perfect for you. And, because the price of a vacation package varies based on various factors, it's always a good idea to compare prices before booking.
Things to do in Kauai
Island of Kauai: A Nature Lover's Paradise
Kauai is the perfect destination for nature lovers. With its dramatic cliffs, canyons, rainforests, waterfalls, and some of Hawaii's most picturesque beaches, Kauai offers 50 miles of shimmering white-sand coast. This island is a true paradise for those who love to be outdoors and enjoy exploring all that nature has to offer. And with so much to see and do, Kauai vacation packages are the perfect way to experience everything this amazing island has to offer.
Other islands in Hawaii
The Hawaiian Islands are some of the most beautiful and alluring places on Earth so whether you are looking for a romantic getaway or an action-packed vacation, these Hawaiian Islands have plenty to offer.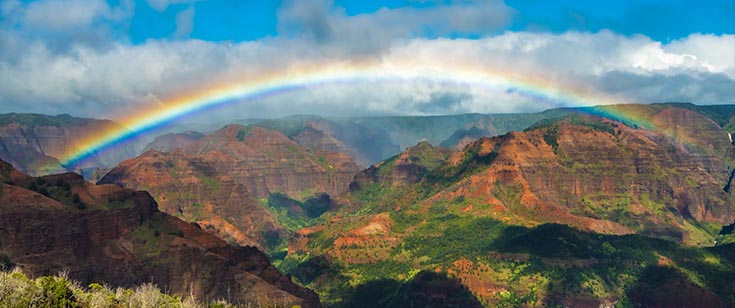 Whether you want  to spend most your vacation relaxing, or you'd rather seek adventure and explore, Hawaii Island can provide perfect escape.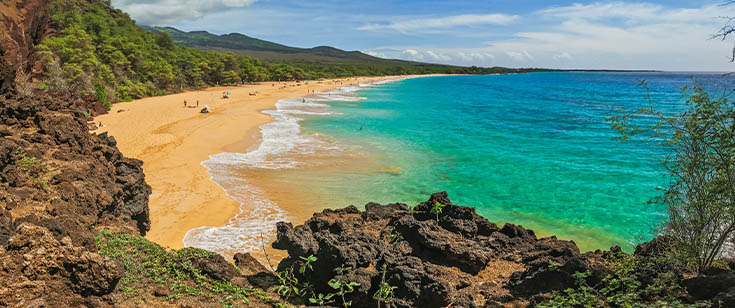 Maui is home to some of the most popular tourist destinations in Hawaii, including Lahaina, Kaanapali, and Kapalua.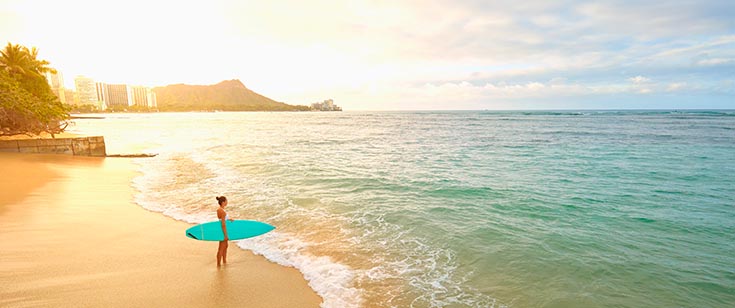 Oahu hosts some of the most picturesque beaches in the world, as well as a variety of activities and attractions that appeal to travelers of all ages.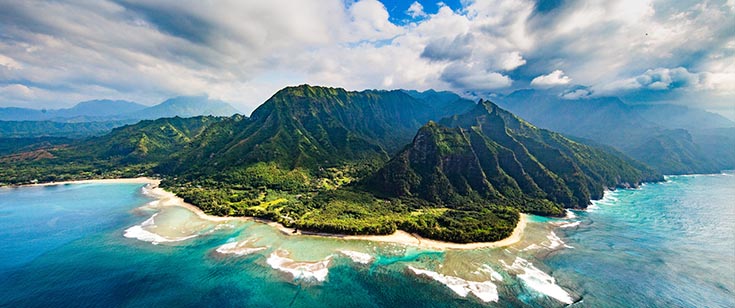 Kauai is one of the many islands in Hawaii that are full of natural beauty. This island is a perfect destination for a vacation or travel getaway.

AAA Travel is here to help plan the perfect Hawaii vacation
When it comes to booking your dream vacation, you want to make sure you're working with a travel company that has your best interests at heart. That's why AAA travel is the perfect choice for anyone looking for a hassle-free travel experience.
AAA travel agents are experts in their field and can help you find the perfect vacation package to suit your needs. They also have access to exclusive deals and discounts that you won't find anywhere else.
Perhaps most importantly, AAA travel offers comprehensive travel insurance in case of trip cancelation or other unforeseen circumstances. This means that you can book your vacation with confidence knowing that you're protected against any potential problems.
So, if you're looking for a stress-free vacation planning experience, be sure to book with AAA travel.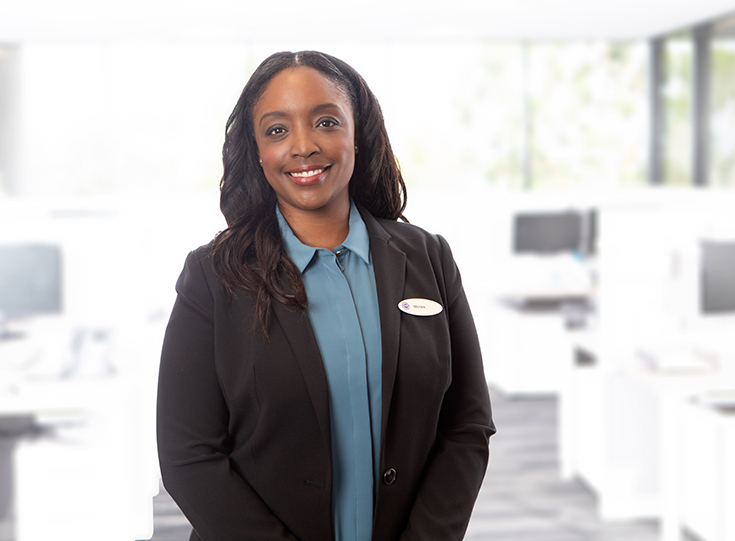 AAA Travel Advisors are here to help
AAA Travel Advisors are here to help you book your favorite Maui resort or vacation package and save you money. With years of experience, our agents know how to find the best deals and make sure you have a great vacation. Contact us today to start planning your dream trip!
If Hawaii's not for you, check out our Mexico vacation packages