AAA in the community
Pedestrian safety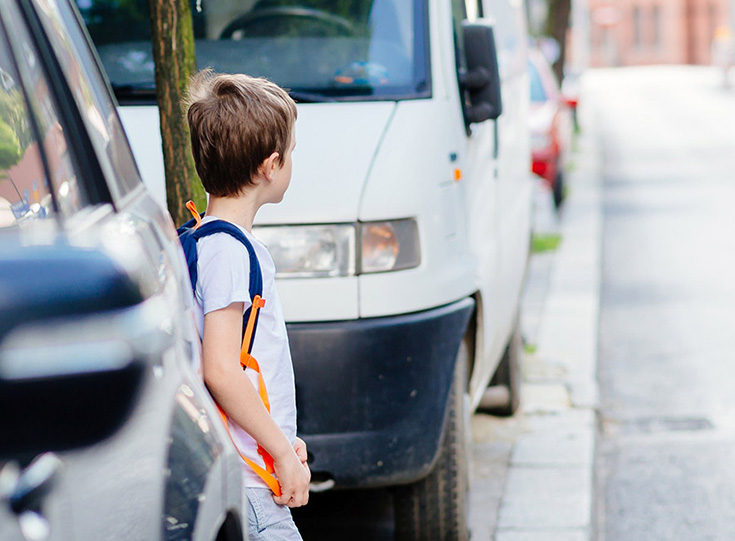 AAA believes all road users deserve to feel safe
Pedestrians are among the most vulnerable people on the road. Whether you walk for exercise, enjoyment, running errands or your daily commute, AAA wants you to feel safe. We have resources to help you stay safe while you're strolling through the streets.
Who's responsible for pedestrians?
Pedestrians and drivers alike have a responsibility to keep themselves and others safe. Unfortunately, too many pedestrians are injured or killed each year because one or both parties are distracted and not following the rules of the road. Read about traffic safety statistics.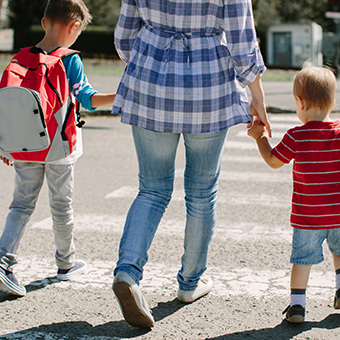 Always use sidewalks or pathways if available.
Walk in the opposite direction of traffic, so you can easily see oncoming vehicles.
Wear bright or reflective clothing. This will help you stay visible, especially on poorly lit streets.
Wear shoes that grip. Shoes with slick bottoms or unstable foundations may cause you to slip and fall in the way of oncoming traffic.
Stop at a safe spot or wait until reaching your destination to use your cellphone.
Look both ways before crossing the street. Traffic lights, stop signs, stopped cars and crosswalks don't guarantee protection.
Turn your music down — or off — so you can hear what's going on around you.
Driver safety tips

Stay alert and watch out for pedestrians at all times.
Check for pedestrians before opening your door.
Slow down and leave clearance when passing pedestrians.
Yield to pedestrians crossing the street.
Slow down when pedestrians are present, especially at crosswalks.
Be extra cautious in and around school zones. Children often make unpredictable moves.

Even the most seasoned of drivers can gain from a refresher in good driving habits. Here are 10 simple habits to help make you a safer driver. 

Staying focused on the road is a critical component of driving safely. One of the biggest contributors to vehicle crashes involves looking at smartphones.