AAA in the community
Child passenger safety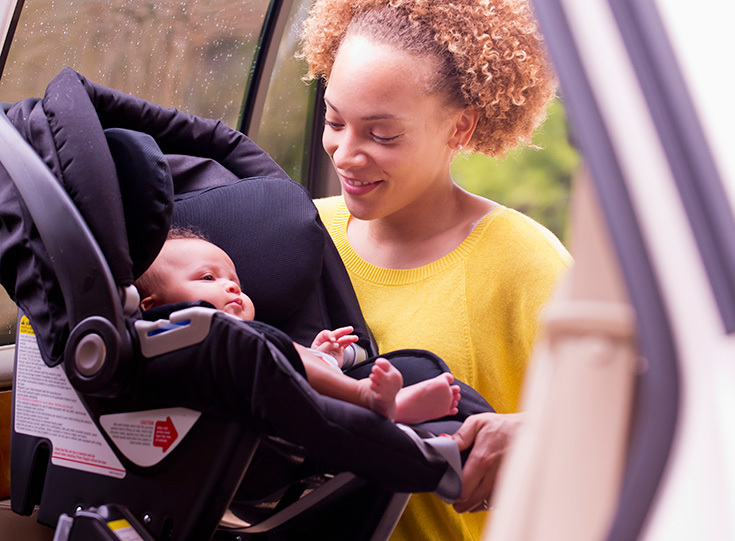 Unfortunately, traffic collisions happen. When children are in the car, there's no higher need than to ensure their safety. Here are some resources to help you keep them safe on the road.
Child safety seats make a difference
In today's fast-paced society, children travel more than ever. Sadly, this comes at a cost with motor vehicle crashes ranking as the leading cause of injury or death for children in the U.S. Thankfully, there's a solution: proper use of car seats and safety belts. AAA safety programs have information that can help keep your family safe.
Child passenger safety tips
Use rear-facing car seats until the child reaches the maximum weight or height limits of the car seat manufacturer, or until the child is at least two years old. Many states require children to remain in rear-facing seats until two years of age.   
Use forward-facing car seats for children over age two who have exceeded the weight or height limits of the rear-facing car seat manufacturer.
When the child has exceeded the weight or height of the forward-facing car seat manufacturer and can sit in the vehicle's seat with knees naturally bent over the edge of the seat, the child can move to a booster seat.
Children should remain in booster seats until the lap belt fits across the upper thighs, low on the hips and not the stomach and the shoulder belt lies snugly across the shoulder and chest, not the neck.
Take the time to read the instructions. All car seats are different and some may require special assembly to properly function. 
Child passenger safety workshops and inspections
AAA-hosted in-person and virtual workshops
Each in-person or online AAA workshop includes a variety of helpful information, from how to select the right safety seat for your child to safety seat installation tips and more.