AAA in the community
School safety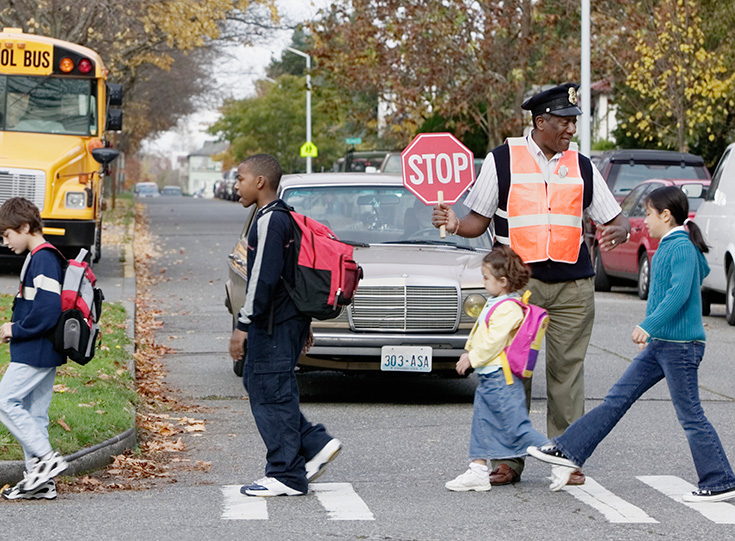 School's Open—Drive Carefully campaign
Since 1946, this campaign has used community outreach and grassroots marketing like banners, yard signs and posters to make drivers aware that our children are on the move headed to and from school.
School's Open—Drive Carefully free materials available to order 
In the last decade, more than a quarter of child pedestrian injuries and fatalities in the United States have occurred between 3 and 7 p.m. School's Open—Drive Carefully is AAA's annual campaign to raise awareness and help reduce child and pedestrian fatalities, with a focus on safety before and after school hours. The following School's Open—Drive Carefully materials may be ordered at no cost.
Educational materials include:

School's Open banners and yard signs
Distracted driving poster
Safety on wheels tips
Pedestrian safety bookmark
Halloween safety bookmark
Contact your AAA Club for the list of available materials. See below for more information.1