AAA driving school
Enroll in AAA driving school in California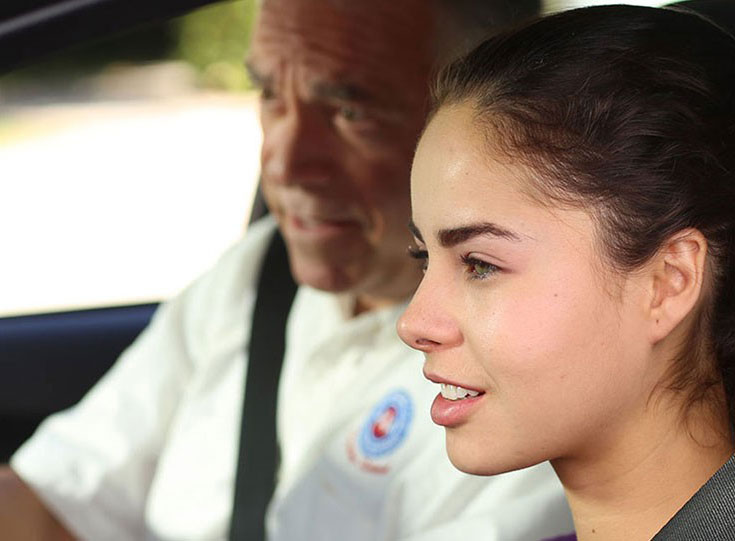 Start your teen driver on the right road
The right driving school can make all the difference. That's why AAA developed a premier research-based curriculum with teen safety in mind, so you can confidently put your new driver on the road.
For a limited time, save $50 when you sign up for the 10-hour behind-the-wheel training package!1
Online & behind-the-wheel driver training
Your teen can take 30 hours of driver education online and choose 6 or 10 hours of in-car lessons. Upon successful completion of the course, your teen may be less likely to be involved in a crash,2 receive a free 12-month dependent associate membership (up to $36 value),3 and may qualify for a AAA auto insurance discount.4
Online driver education course
Meets DMV training requirements
Newly redesigned research-based curriculum
Focuses on safety, not speed of course completion
Interactive exercises and game-style quizzes that help teens retain information

Available 24/7 on any Wi-Fi-enabled computer, tablet, or phone
Behind-the-wheel training
Choose 6 or 10 hours of 1-on-1 instruction
Training routes that reinforce the online curriculum
10-hour program includes freeway driving, evening driving, and anti-lock braking system (ABS) instruction
How much does online & behind-the-wheel driver training cost?
| | |
| --- | --- |
| Online course & 6 hours of in-car training | Online course & 10 hours of in-car training  |
| $469 | ̶$̶̶̶6̶1̶4̶  $564 |
For a limited time, save $50 when you sign up for the online & 10-hour behind-the-wheel package.
Flexible payment options available. Pay-in-full or initial deposit of $199.

California behind-the-wheel training locations
See a list of AAA driving school behind-the-wheel training locations in your county.5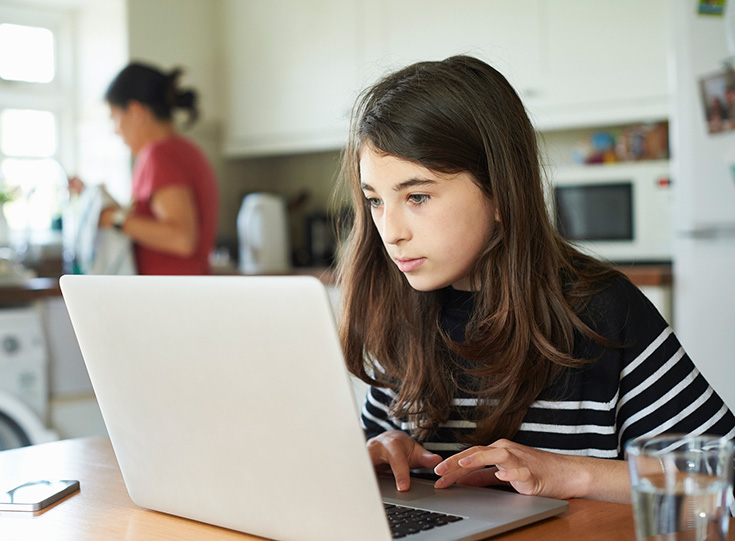 Registered driving school students can log in to view upcoming behind-the-wheel lessons, make or modify appointments, and more.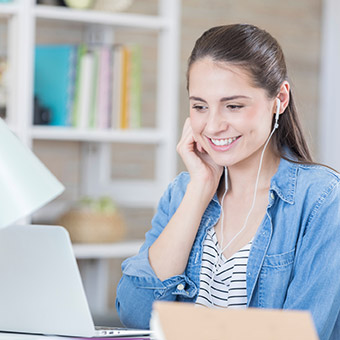 Online-only driver education course
Teens can work at their own pace through the 30 hours of AAA's DMV-approved online driver education course. It includes training videos, Crash Cam footage, driving simulations, interactive memory exercises, and quizzes. Teens who complete the course will be eligible to apply for a California driver's permit if they are 15 ½ to 17 ½ years old.6  Teens are still required to complete behind-the-wheel instruction before they can get a license.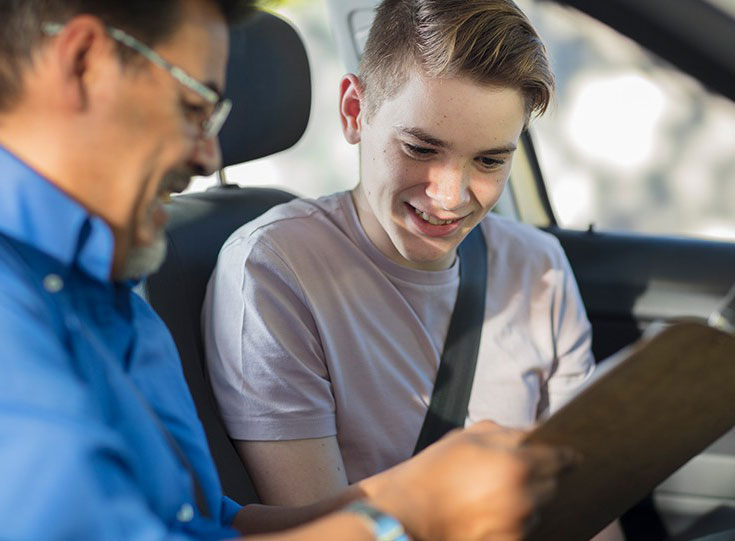 How can my teen get a driver's license?
Most states require teens to follow some form of Graduated Driver Licensing (GDL). These programs aim to lower the death and injury toll among teen drivers by allowing them to gain driving experience before getting full driving privileges. GDL programs generally include 3 stages:
Provisional permit: supervised driving, followed by a driving test
Provisional license: limited unsupervised driving

Full license: standard driver's license

Frequently asked questions
Do behind-the-wheel lessons need to be scheduled and completed by a certain date?

+
Students must obtain their permit and contact their instructor within 30 days of the reserved session start date to avoid rescheduling fees and delayed lessons. All behind-the-wheel lessons must be completed within a year of the reserved session date. Fees cannot be waived if the student is delayed in obtaining their permit. No refunds after 1 year.
How long will it take to complete the program?
+
Lessons are 1 hour each, but keep in mind that teens under 17 ½ must hold their permit for at least 6 months. The permit is not valid until signed by an instructor during the first behind-the-wheel lesson; please do not allow your teen to drive until their permit is signed. Subsequent lessons are spaced out over the mandatory 6-month waiting time to allow the student time to practice between lessons. We try to schedule a student's last lesson close to their road test date. Students must also complete 50 hours of supervised driving, including 10 hours at night, with a parent or guardian before taking their road test. A parent or guardian must sign under penalty of perjury confirming their student completed 50 hours of supervised driving.
Why do lessons begin and end at a AAA office?
+
AAA has designed routes for each lesson that challenge new drivers and meet certain learning objectives. These routes begin and end at a AAA location to provide instruction consistency and efficient use of lesson time.
Why are lessons limited to 1 hour?
+
More than an hour behind the wheel at a time can add to the already-stressful learning experience. Hour-long lessons allow us to spread out the learning process over a longer period and to spend quality instruction time with the student. Students spend 55 minutes behind the wheel; the last 5 minutes are spent discussing the student's performance, practice suggestions, and scheduling the next lesson.
Why aren't lessons offered over the course of consecutive weeks?
+
Our program is designed around safety, not speed of completion. We space out lessons so the student has contact with their instructor during the 6-month learning process and just before taking the road test.