Car Reviews
The AAA guide to buying your next vehicle
Subcompact and compact cars

Audi A4 | MSRP: $37,000–$52,500
Want a luxury compact car? Put this at the top of the list. 

Chevrolet Cruze | MSRP: $20,495–$30,500
Good-looking, fun to drive, and easy on your wallet.

Toyota Yaris | MSRP: $16,370–$20,000
A great ride in town, but not well suited for long drives.

Honda Fit | MSRP: $17,085–$21,415
Big on style, economy, versatility, and fun.

Audi A5 | MSRP: $45,175–$56,253
A sporty car that makes transportation easier.

BMW 530i | MSRP: $54,395–$77,500
With the 530i, BMW delivers the "Ultimate Cruising Machine."

Toyota Camry | MSRP: $24,765–$39,000
The latest version of this reliable sedan adds excitement to the mix.

Nissan Maxima | MSRP: $34,315–$42,000
Unusual design features distinguish the Maxima from boring sedans.

Lincoln Continental | MSRP: $47,150–$72,500
The latest edition stays true to its luxury-car roots.

Kia Stinger GT | $33,985–$40,295
The Kia Stinger GT is long on value.

Audi Q7 | MSRP: $54,545–$83,500
A crossover that shines in driving dynamics and technology.

Buick Enclave Avenir | MSRP: $41,195–$54,695
A competent, comfortable, and not especially costly SUV.

Volkswagen Atlas V6 SEL 4Motion | MSRP: $31,890–$51,000
A roomy SUV with a German accent.

Range Rover Velar R-Dynamic SE | MSRP: $50,975–$67,740
Stylish and capable, but the digital interface needs some work.

Ford Explorer | MSRP: $33,360–$55,160
A bit long in the tooth, but the Explorer remains a consumer favorite.

Mazda CX-9 | MSRP: $33,275–$47,845
A classy midsize SUV that looks and performs above its pay grade.

Ford Expedition Limited 4WD | MSRP: $53,426–$72,655
Need to carry a crowd or tow a big trailer? This is your SUV.

Subaru Ascent Premium | MSRP: $32,970–$36,630
A comfy, practical—if not sporty handling—SUV.
Pickup trucks and minivans

Chrysler Pacifica | MSRP: $41,390–$47,500
Plug-in hybrid minivan is an industry first, and it works quite well. 

Toyota Tacoma | MSRP: $25,550–$49,000
On city streets and dusty trails alike, it's a cult favorite among midsize pickups.
Nissan Titan | MSRP: $30,030–$60,500
A worthy alternative to full-size pickups from Detroit.

Ram 1500 Laramie Crew Cab 4x4: MSRP: $33,490–$50,525
The Ram 1500 Laramie Crew Cab 4x4 is about as nice as a pickup truck can be.

Ford Ranger | MSRP: $25,495–$35,635
Gets the job done, but lacks pizzazz.

Honda Ridgeline | MSRP: $31,035–$42,915
The utility of a pickup and the comfort and convenience of a crossover.

Nissan Frontier | MSRP: $20,035–$37,000
This reliable pickup is still haulin' after all these years.

Ford F-150 4x4 Supercrew | MSRP: $46,970–$60,475
America's favorite vehicle keeps rollin' on.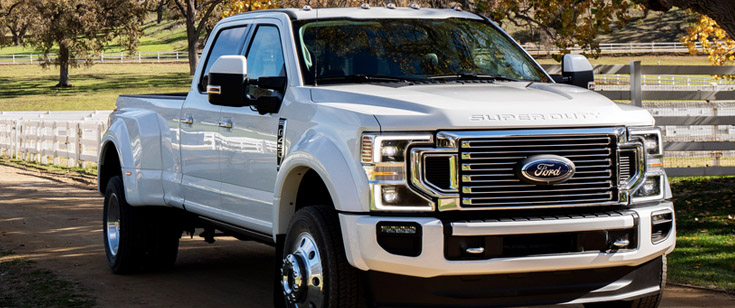 Ford Super Duty F-250 Platinum | MSRP: $35,400–$74,075
The Ford F-250 provides a decent balance of capability and civility.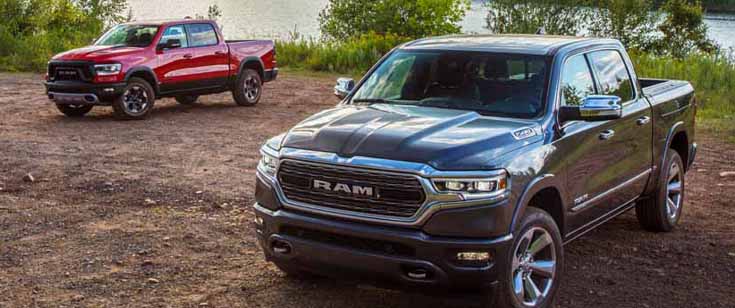 Ram 1500 EcoDiesel Limited | MSRP: $33,840–$74,910)
Think of the Ram 1500 as a fuel-efficient midsize sedan with a really big trunk.
Subcompact and compact SUVs, and wagons

BMW X1 | MSRP: $36,000–$47,000
Prestige and practicality at a decent price.

Buick Encore | MSRP: $24,500–$30,500
This modern riff on the traditional station wagon is a dandy runabout.

Toyota C-HR | MSRP: $21,990–$30,000
This crossover has attention-grabbing looks, but underwhelming performance.

Volvo XC40 T5 AWD R-Design | MSRP: $34,700–$49,000
With stand-out safety features, this is definitely not your old man's Volvo.

Lexus UX 250h F Sport Luxury | MSRP: $33,000–$40,200
This crossover offers lots of technology and refinement, as expected from Lexus.

Subaru Crosstrek | MSRP: $22,870–$34,000
For a starting price around $23,000, you get a lot of bang for the buck.

Buick Regal TourX Essence AWD | MSRP: $29,995–$40,360
This station wagon's clean design and spacious cabin make for a comfortable long-distance cruiser.

BMW X3 | MSRP: $41,995–$55,970
Third time's the charm for this latest X3 generation.

Toyota C-HR | MSRP: $21,990-$30,000
This crossover has attention-grabbing looks, but underwhelming performance.

Jaguar XF Sportbrake S AWD | MSRP: $71,445-$84,245
With abundant power and sexy styling, the Sportbrake is for those who enjoy driving.

Volkswagen Golf Alltrack TSI SE 4Motion | MSRP: $26,900-$36,000
A practical wagon with the soul of a sports sedan.

Ford EcoSport Titanium FWD | MSRP: $25,750-$28,300
Not eco or sporty enough to warrant its name.
Hybrids, EVs, and alternative-fuel vehicles

Chevrolet Bolt | MSRP: $37,495–$44,290
A long-range EV that just might be the future of personal transportation.
Nissan Leaf | MSRP: $29,990–$36,851
The second-generation Leaf could change your mind about electric cars.

Toyota Prius | MSRP: $24,395–$33,861
For value, reliability, and fuel economy, it's the hands-down champ.

Jaguar I-Pace EV400 HSE | MSRP: $80,500–$93,630
One of the best sporty crossover SUVs you can buy.

Tesla Model 3 Long Range RWD | MSRP: $35,000–$56,000
A first-rate sports sedan in its own right.

Tesla Model S 100 | MSRP: $135,000–$144,700
The first mass-production EV retains its panache nearly a decade on.

Honda Insight Touring Hybrid | $28,100–$29,000
A high-mileage, reasonably priced hybrid with a good deal of refinement.

Kia Niro | MSRP: $24,430–$34,000
A versatile hybrid that's a tad short on glam.